Pleated skirts is a trend this spring, and while I typically don't follow too many trends, this is one that I genuinely don't mind. Pleated skirts can be a versatile piece to style, something I don't think many of us realize. We can dress the skirt up with a pair of heeled sandals like the way I'm wearing it or take it casual with sneakers and a simple tee. I personally like to pair my pleated skirt with a crisp buttoned down shirt for that contrast between a flowy bottom and a more structured tailored top. Scroll through the post to check out additional ways to style this latest trend, PLUS, a chance to win a $1000 Nordstrom giftcard!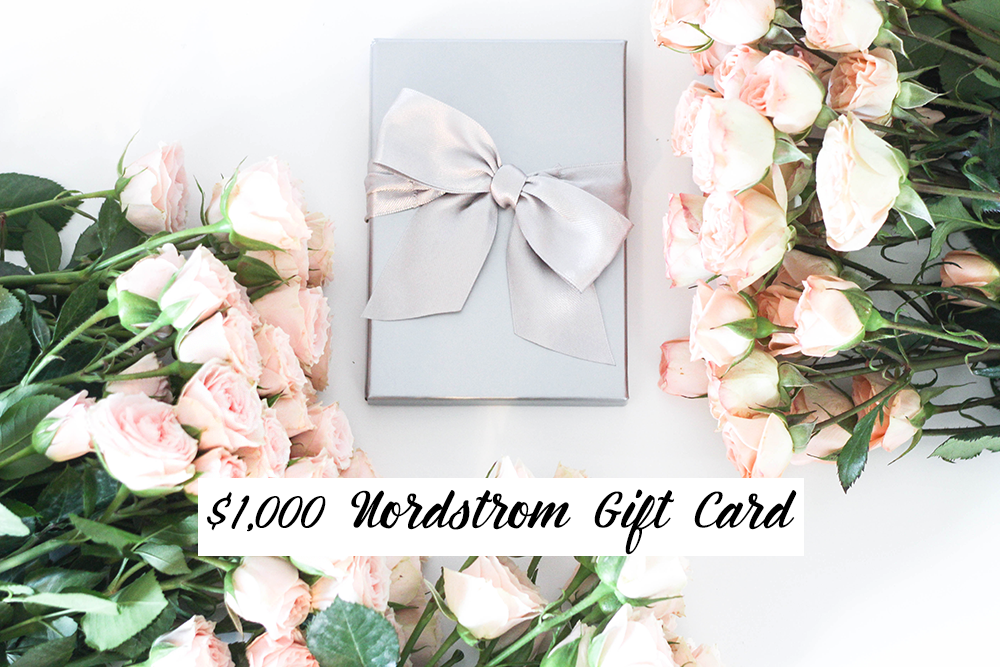 Money Can Buy Lipstick | Busbee Style | Toreys Treasures | Sunsets & Stilettos | Posh in Progress
With Love from Kris | Coming Up Roses | Chasing Cinderella | Sunshine & Stilettos | Life Lutzurious
Glitter Inc | Effortlessly with Roxy | Haute Sweat | Street Style Squad | Nines to 5
So Heather | I'm Fixin' To | Vandi Fair | The Closet Crush | The Polished Posy
Blush & Blooms | My Style Diaries | Side Smile Style | RD's Obsessions | Styled by S
Sabby Style | Fashionomics | Dots & Honey | Pretty in Pink Megan | The Middle Page
Topknots and Pearls | January Hart | The Styled Teacher | Absolutely Annie | Pure Joy Home
Le Fab Chic | Running in Heels | Denver Darling

The giveaway is open to U.S. and Canada residents only! The more "tasks" you complete below, the more entries you will receive, increasing your chances of winning! The giveaway winner will be announced within 2 weeks of the giveaway ending, and will appear on the widget below.